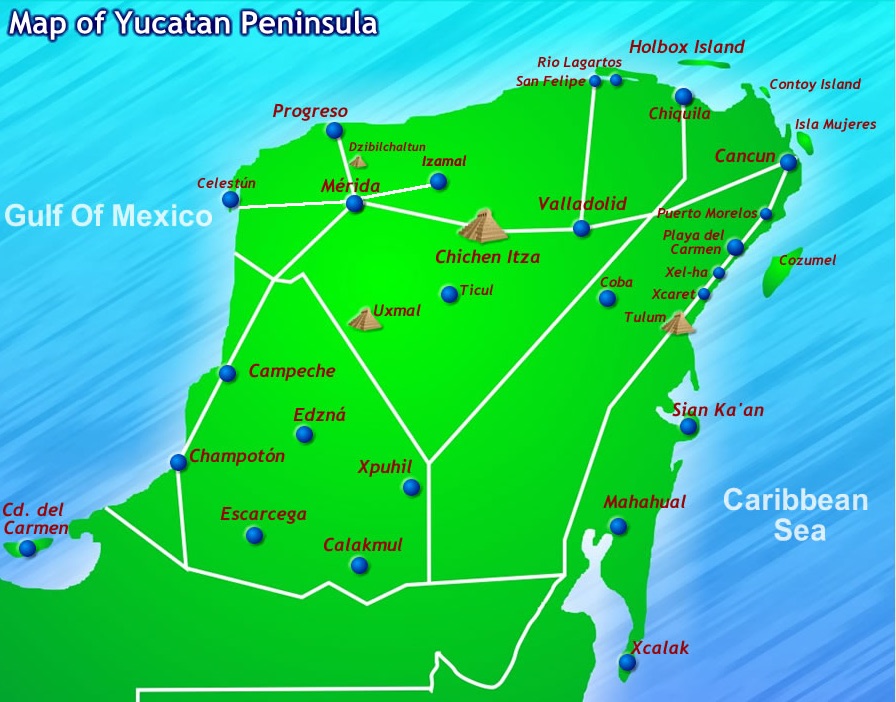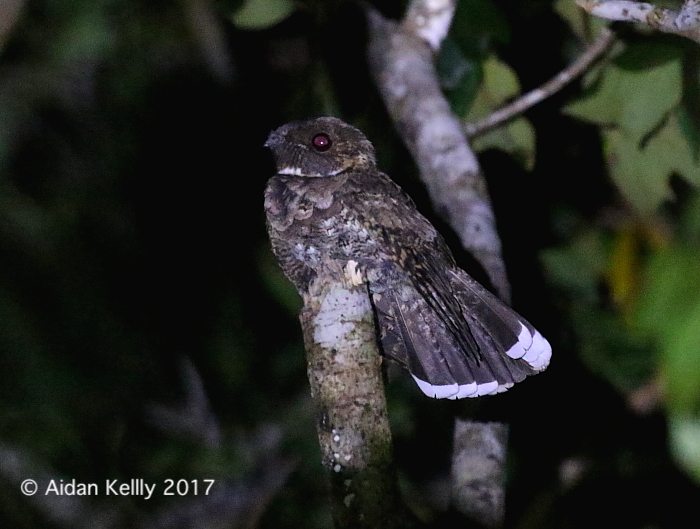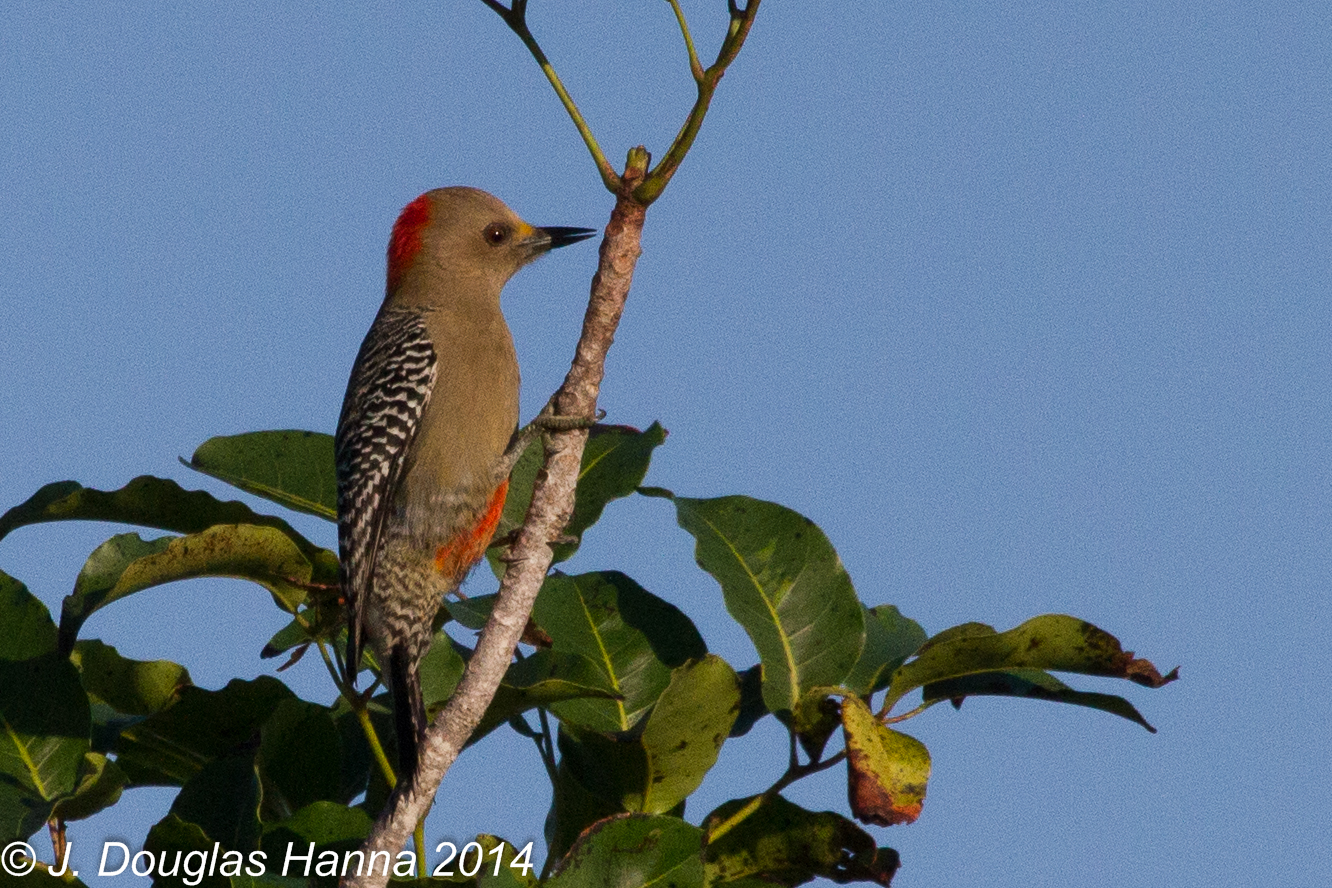 Mexico's Yucatan Peninsula
Two airports serve this region – Cancun and Merida – but by far the most convenient is Cancun International.  This region includes the Mexican States of Quintana Roo, Campeche, and Yucatan.
Regional endemic MUST-SEE BIRDS of this region include: BLACK-THROATED BOBWHITE, OCELLATED TURKEY, COZUMEL EMERALD, MEXICAN SHEARTAIL, YELLOW-LORED PARROT, YUCATAN NIGHTJAR, YUCATAN POORWILL, YUCATAN WOODPECKER, YUCATAN FLYCATCHER, COZUMEL VIREO, YUCATAN JAY, YUCATAN GNATCATCHER, YUCATAN WREN,  COZUMEL WREN, BLACK CATBIRD, GRAY-THROATED CHAT, ROSE-THROATED TANAGER, & ORANGE ORIOLE.
Non-endemics of interest regularly encountered in the region include: Thicket Tinamou, Great Currasow, American Flamingo, Ruddy Crake, Spotted Rail, Rufous-necked & Russet-naped Wood-Rails, Smooth-billed Ani, White-crowned Pigeon, Caribbean & Zenaida Doves, Wedge-tailed Sabrewing, White-bellied Emerald, American Pygmy-Kingfisher, Guatemalan Screech-Owl, Nothern Potoo, Turquoise-browed Motmot, Northern Barred-Woodcreeper, Tawny-winged Woodcreeper, Valasquez's Woodpecker, Mexican Antthrush, Caribbean Elaenia, Stub-tailed Spadebill, Gray-collared Becard, Yucatan Vireo, White-browed & White-bellied Wrens, White-lored Gnatcatcher, Gray-headed Tanager, Western Spindalis, & Green-backed Sparrow.

 The strategy for birding the region is straightforward – extended birding time on Cozumel Island, nights in the cities of Valladolid and Felipe Puerto Carrillo, visits to two Biosphere Reserves – Rio Lagartos and Calakmul, and using the lodging near archeological sites of Xpujil and Uxmal as a base for birding the arid tropical forests growing out of the limestone bedrock of the peninsula:
Cozumel Island – four endemics, & many Caribbean species as well
Xpujil – fantastic ruins hidden amid the forest – best wet forest birding
Rio Lagartos – xeric forest, 

freshwater wetlands, and estuary system

Uxmal – ruins surrounded by prime habitat
Birding trips in the region will average between nine and twelve days depending on the pace of the trip and the season of the year [winter birding is by far the most comfortable, however both the spring and fall migration windows hold the most promise for birders – both difficult times of the year, as spring brings the annual rains and increased humidity, and hurricanes can be a serious threat during fall months.]
This route also has the option for added days in Chiapas State where excellent protected forest remains.  An additonal week of birding, with an open-jaw departure from Villahermosa, Tabasco may increase the list by 75 species.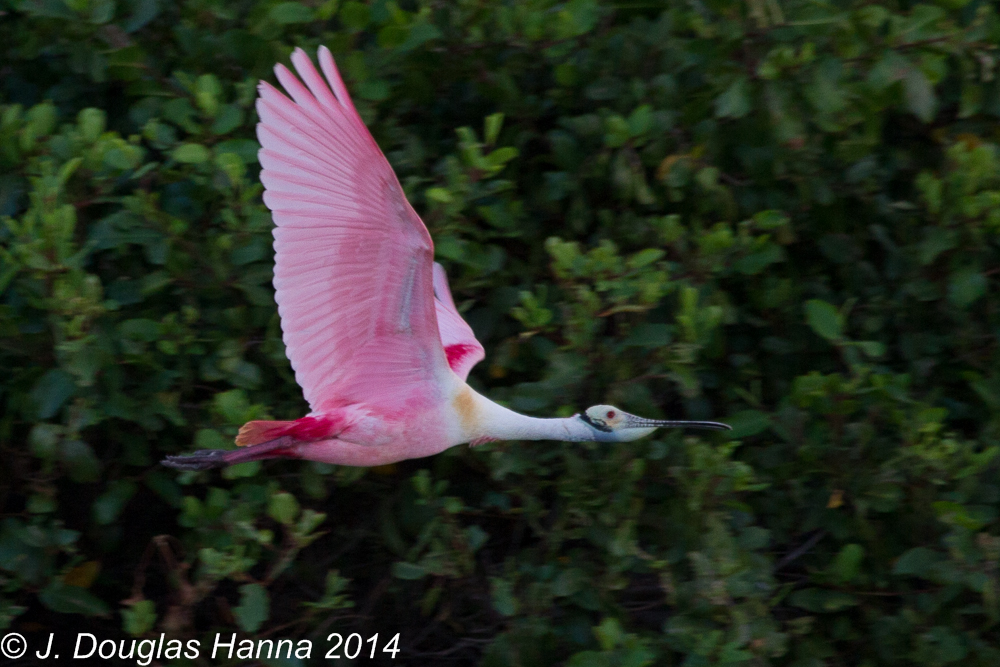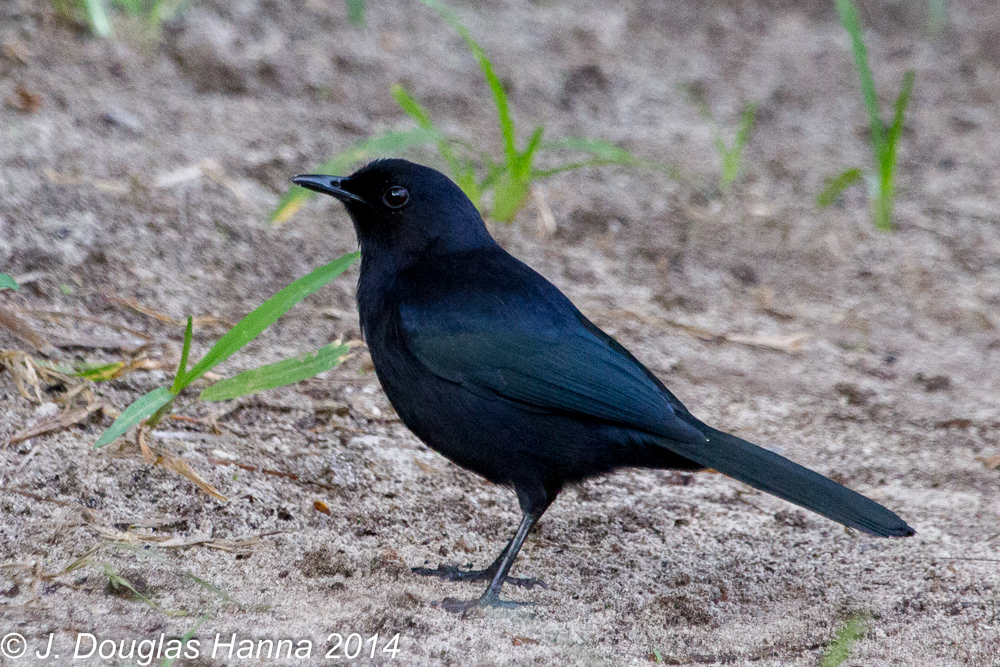 BIRDING TOUR IN THE HERITAGE-STYLE – 250 TOTAL SPECIES
THE PERFECT TOUR FOR YOU TO INVITE A FRIEND…
Mayan archeological sites, and fine regional cuisine; birds include Ocellated Turkey, Black-throated Bobwhite, Rufous-necked and Russet-naped wood- rails, Caribbean Dove, Yucatan Poorwill, Yucatan Nightjar, Mexican Sheartail, Cozumel Emerald, Cozumel, Mangrove, and Yucatan vireos, Gray-throated Chat, Rose-throated Tanager, and Orange Oriole.